Trusted Indonesia – Australia Business Adviser
Astrid has launched a multitude of successful businesses in both the Indonesian/Asia region, and within Australia – in various industries including Aviation, and Construction. Her universal experience, vision, certified expert and entrepreneurial achievements are magnificently astounding.
Astrid aims to generate and find opportunities where-ever she goes, she has a hands-on approach and enjoys building genuine relationships, and developing strong strategic alliances between Australia, Indonesia, and their global partners.
Regional Director Australia of the Indonesia Diaspora Business Council
Astrid is the Vice President of the Indonesia Diaspora Business Council (IDBC-Global ), a non-profit organisation that fosters the continued growth, education, and economic prospects of Indonesian Diaspora through business relationships globally. She is well known among the Indonesian Diaspora Entrepreneurial & Business community worldwide.
She is also the Regional Director – Australia for the Indonesia Diaspora Business Council.
Chair of Business Advisory Group – City of Canning
Not only is Astrid heavily involved in business affairs on the global scale and inter-regional scale between Australia and Indonesia, but she is also strongly involved within her local council. Astrid has been appointed by her local council – the City of Canning – in Perth, Western Australia to become the Chair of the Business Advisory Group.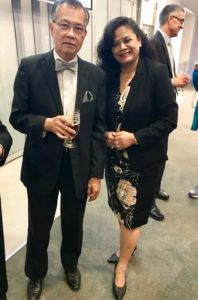 The City of Canning Business Advisory Group was established as a means of developing a relationship between Council and the local business community.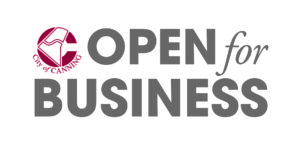 Consulting: Vasile Consultancy
Through her many years as a successful entrepreneur in Indonesia and now in Australia, she has become the go-to adviser for Asia-Australia business relations and is internationally renowned as being so. From there, she has launched Vasile Consultancy – a consulting firm specializing in bridging people, businesses, and industries between Australia and Indonesia, and the larger Asia-Pacific region. Her network of contacts and her industry knowledge is priceless.
To find out more or to book a consulting session with Astrid and her team – visit www.vasileconsultancy.com
Mentor: Connecting Indonesian-Australia Women Entreupreuner
Due to her large successes, Astrid has decided to give back from her experience and is a well-regarded mentor for women in business and also often speaks on the world stage. She makes every effort to offer a reliable consulting service for prominent corporations and businesses within Australia and Indonesia, and help those no matter which part of the journey they're on. To succeed in business, and to penetrate the Indonesian or the Australian market, to successfully meet the right people and make the sale, and to position yourself so that your business will survive and thrive are dependent on accurate information and sound advice. The companies working with well-seasoned global entrepreneur Astrid Vasile can be assured that they are getting expert advice in Indonesia and Australia.